We're trying to connect the UR10 with the PLC with the UR command "socket_open(ip, port, socket_name)". This is the same way we've successfully established a UR - Cognex connection and a UR - Raspberry Pi connection before. The UR10 is the client and the other device is the server.
But when trying this with the PLC, we get the UR error message: "Not able to open socket PLC to host: 192.168.0.3 at port: 4999 : Connection timed out"
We've tried several different ports, restarting the UR and the PLC, checked all physical connections (cables), but we keep running into this error.
This is the UR script:
DTC_connect_to_PLC.script (327 Bytes)
This is the TRCV_C block we're using in the PLC: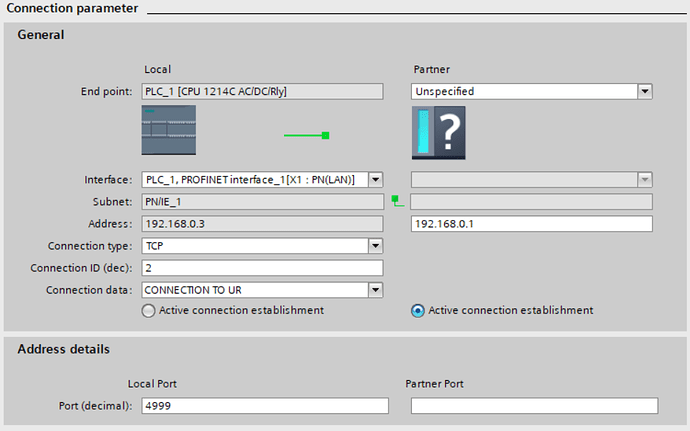 Does anyone have suggestions how to solve this error?