I've been trying for a couple of days now, to use a MicroEpsilon scanCONTROL 2950-25 linescan camera with Halcon. Halcon itself claims to be compatible with these cameras.
However reading the images from the camera in halcon shows only garbage: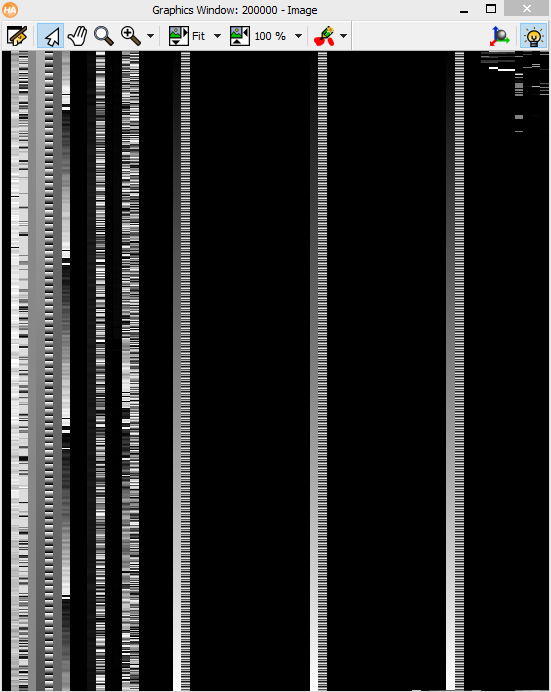 We think this problem could be caused by a mistake in the configuration of GigEVision to read the camera data in Halcon. Possibly being that Halcon can only read the non-processed data from the camera. Does anybody have any advice on how to solve or troubleshoot this?
Displaying the camera data using MicroEpsilons configuration tool shows clean results: