Hello,
I'm trying to get the TRCV_C working in Tia portal, however it is not working and I don't know why. I managed to get TSEND_C working.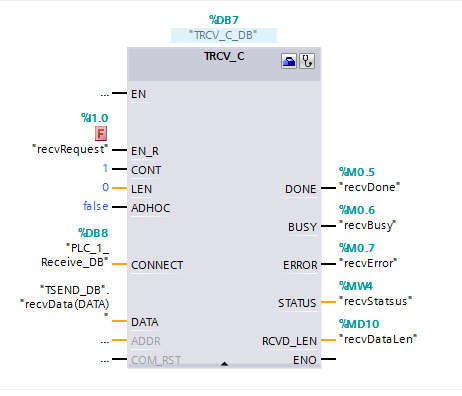 This is what the function looks like right now.
I'm using socketTest V3.0.0 to test the communication. When I have an active connection and try to type something I can not find if the data is received.

This is the watch table I use to watch the variables. The status says: 7006 which means the connection is active and ready to receive data. But when I type something in socketTest nothing changes on the watch table. I use port 4000 on TCP.
all help is welcome.
Kind regards,
Marcel