I'm trying to do the robot + camera integration assignment again, with a UR. When trying to run the program, i get the following error: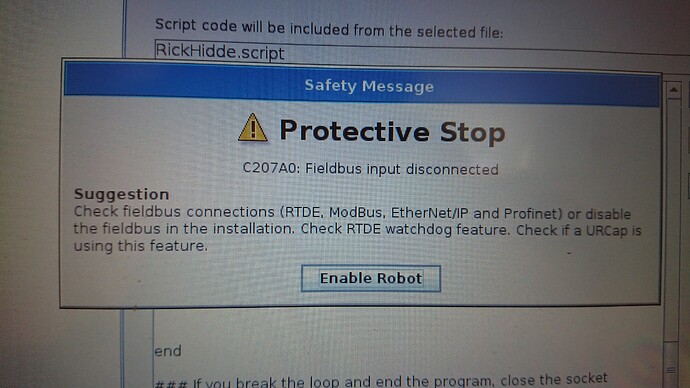 I tried the following fixes, which didn't work:
In the "installation" tab, disabled "Ethernet/IP Adapter".
In this tab, I disabled the gripper. It's not connected to the robot anymore.
I restarted the robot.
Any suggestions to fix this?