Hi:
We want to use the big conveyor in the robot lab, connecting it to a frequency controller so we can control the speed and activate and deactivate it with the PLC. The motor is a 3 phase motor with 5 wires (image ahead). The black, gray and brown wires are for the phases, the yellow/green wire for the ground and the last one we have checked that is for protection or shielding: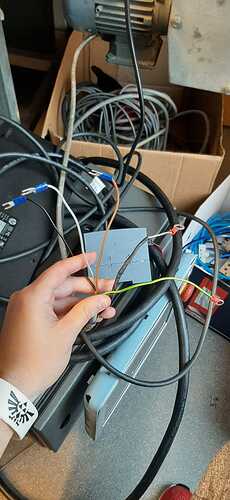 Our question is: how and where do we have to connect that last wire?
@4lloyd Thank you in advance.