We are using the kawasaki robot in our project, but it gives this weird error randomly in the code:
(E0104) String variable is not defined.
No = 1002
Program held.No = 1
Program = read_tcp_buffer Step = 18
PC program aborted.No = 1002
this is the piece of code that the error is taking about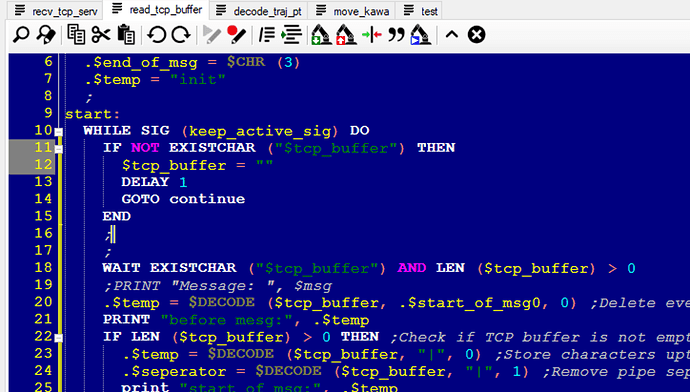 As far as i can see the error is talking about the $tcp_buffer variable that is undefined, but as you can see i check if tcp_buffer exists and create it if is does not exist. I also tried tried to check if it exists in the wait function. But it still crashes at this point sometimes. It will run fine for a few times and then give the error. Does anyone have any ideas how to fix this?